The 3dQLD revolution fundamentally consists of moving from a definition of the extent of ownership that is based on two dimensional physical monuments in the ground with little positional accuracy (for example pegs and fence posts) to a definition of property boundaries based on highly accurate geographic measurement capturing a third dimension (height). Pegs and fence posts will simply be the temporary markers or physical identifiers of the extent of land ownership. This change in thinking and processwill facilitate with time a transition of the functioning century old land cadastre system into a more modern efficient and dynamic digital dataset that will better serve the future needs of the community.
Systems for two-way transfer or sharing of spatial digital data will also need to replace the current paper systems. Steps are currently underway to facilitate this change though the state government ePlan.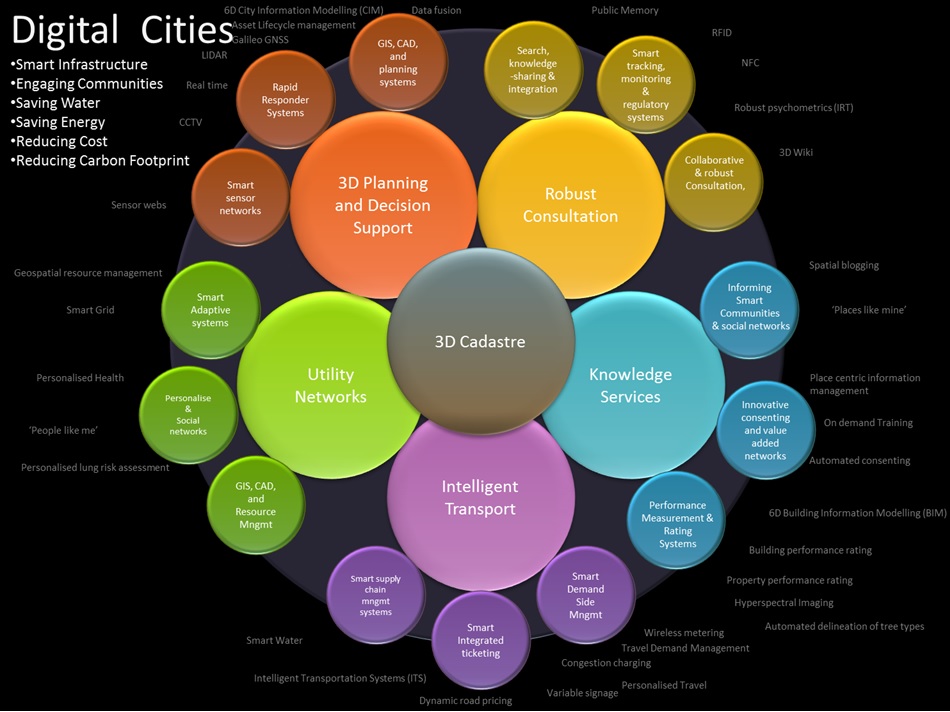 The commercialisation of positioning and information technology has meant an increasing number of people and businesses now rely on digital maps and global positioning to better understand the world they live in. Farmers, builders, miners, planners and designers rely and trust positioning and spatial information technology to visualize and manage activities that happen in the real world.
Computer simulated environments such as augmented and virtual reality that simulate a physical presence in the real world are fast becoming accepted management tools in the minds of the community. Certainty and a high level of trust in the use of spatial information is critical to realising the benefits of this technology and the positive effect it will have on our states economy.
Failure to embrace this potential and utilise the technology readily available reduces the accuracy, reliability and productivity of our spatial data resources.